We have often come across successful people being guided and managed by Coaches. The commonest ones appear in the form of Coaches for Sportspersons, Coaches for Academic excellence, Coaches for Musicians, Coaches for Professional pursuit and possibly a few more.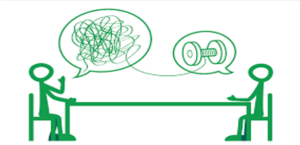 Coaches are contacted or sought after primarily under 2 broad scenarios: One, when a Leader or Company wants to invest in their development journey proactively and Two, when the Leader has spent some time into their elevated role but doesn't seem to be getting some aspects right. The outcomes of a Coaching engagement are certainly very varied in terms of the tools adopted in bringing a greater value to the leader/client under both these scenarios.
Research proves that the former instance of hiring a coach is most proven to be more productive and a result oriented one for the Leader and the Company. Besides the immense impact it has on the morale is worth recognising. The Leaders/Coachee approaches the engagement with a positive, open mindset and is willing to put in the extra yards to ensure success.
Executive coaching can help you achieve higher performance and greater personal satisfaction at work. While you may be aware that you need to make changes — in behavior, mindset, or both — to advance your career, you won't reap the benefits of coaching unless you're prepared to fully engage in the process. This requires a substantial investment of time and effort, so before you move forward, the most important question you should ask yourself is: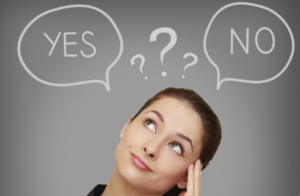 "Am I ready to be coached?"
Brenda Steinberg brings about some relevant characteristics in her recent HBR article where she discusses the client experiences with many accomplished executive coaches. There are identified seven core characteristics that differentiate leaders who evolve through coaching from those who don't.
Tolerance for discomfort. Successful coaching requires you to be proactive in embracing new ways of perceiving and acting. In doing so, you will likely experience fear or emotional blocks about new realizations and realities. You must be able to endure these periods of discomfort to realize the rewards of taking new and different approaches. The more you are willing to be faced with uncomfortable situations the more you will be hardened in your resolve to change.
Openness to experimentation. Trying something new means taking risks, and experiments with new behaviours may not work the first time. Waiting for the perfect timing or perfect performance will stand in the way of progress. If you think you already have the answers and are unwilling to explore new options, you are unlikely to be open or do the necessary reflection to change. Your continuous failures after attempting to learn the newness will make you move forward.
Ability to look beyond the rational. Behaviour is not rational — it's driven by emotions like fear, anger, and pride. Just because you "know" what to do doesn't mean that you'll act accordingly. You'll gain a deeper understanding of your own behaviours and relationships if you explore their emotional dimensions. As Martin Lindstrom says, 85% of our behaviours and actions are irrational.
Willingness to take responsibility. It's hard to change if you don't believe you have the power to shape your future. Blaming the organization, the boss, too many responsibilities, and so on will block you from growth. Even if there is some truth in your reasoning, it's impossible to move forward if you see yourself as a victim. You have to hold yourself accountable for making progress. And this is where the massive divide of wanting to change and making the effort to change comes up.
Capacity for forgiveness. Even if you feel you've been mistreated, it's essential to make peace with the past and channel your energy into progress. The need to "be right" or "show them" is rarely helpful for you or the people you work with. You must be willing to forgive and move on. Even during the Coaching engagement process, the things we decide to standby and align to might seemingly appear inconsistent. Rather than being hard on yourself, accept and make peace with an intent to make up the coming day or week or month.
Self-discipline. Somewhat counterintuitively, your development as a leader will likely require you to let go of ways of thinking and behaving that helped make you successful in the past and be prepared to live with the consequences. It may be hard for others to accept changes in your personal or work relationships. For example, you may have succeeded up to this point by saying yes to helping out colleagues and making yourself available. But disciplining yourself to say no and learning to focus on what's important are essential parts of becoming a more effective leader. You have to stay focused on your coaching goals.
Ability to ask for support. Finally, you must be engaged with other potential supporters, not just your coach, throughout the coaching process. You are accountable for change, but you will develop faster if you make yourself vulnerable to others (judiciously), including your boss, peers, and even direct reports. Share goals, ask for advice, listen with curiosity, and most critically, accept and act on the constructive feedback you receive.
This is where the Marshall Goldsmith's Stakeholder Centered Coaching methodology works best for Executives. It is a great collaborative effort driven by the leader to be coached on identified growth areas, well supported by the Manager and chosen Stakeholders who facilitate his growth and positively impacts his perception as a better leader.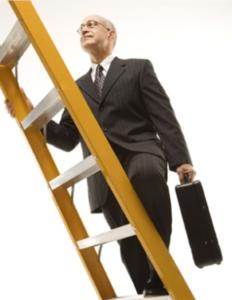 It's normal to feel both excitement and anxiety when deciding to work with an Executive Coach. Start by assessing the degree to which you have these seven characteristics, then discuss which are the most challenging for you. This will help you decide the state of readiness in you to be Coached. More likely, it will help you develop a stronger relationship and a deeper awareness of how to meaningfully develop as a Leader through coaching.
So get ready to climb up the stairs, get Coached!